Vacuum Formed Transit Trays
Do you require bespoke transit trays to transport your goods? We can manufacture your vacuum formed transit trays to your requirements.
Transit trays are self stacking assembly trays designed for transporting and handling parts. They are made to protect products during shipping between manufacturing facilities or the end user.
Transit trays are designed to offer maximum protection to the un-packed item. They are usually used for automotive/electrical/electronic components. These are also used throughout to food, cosmetic and clinical applications.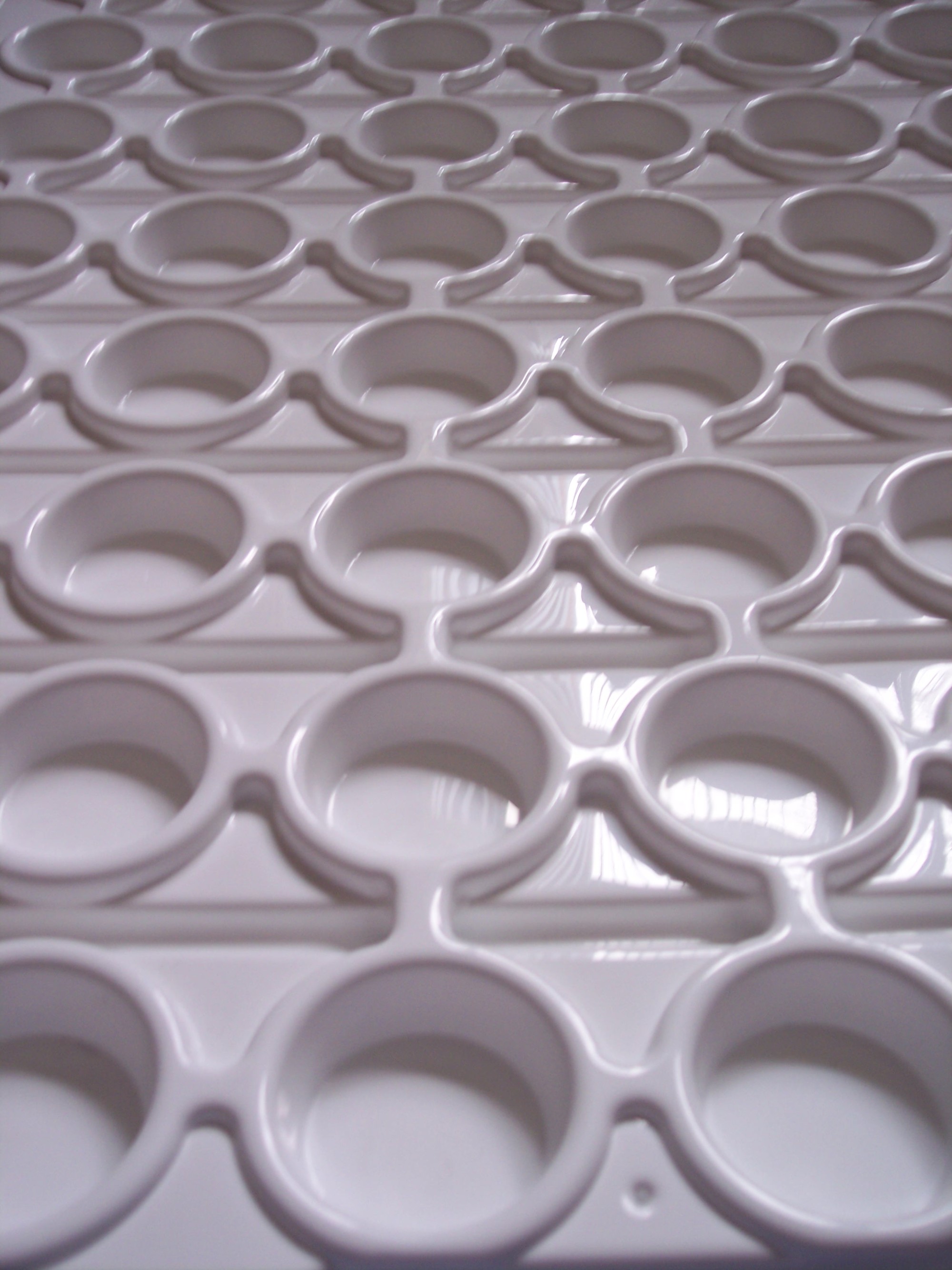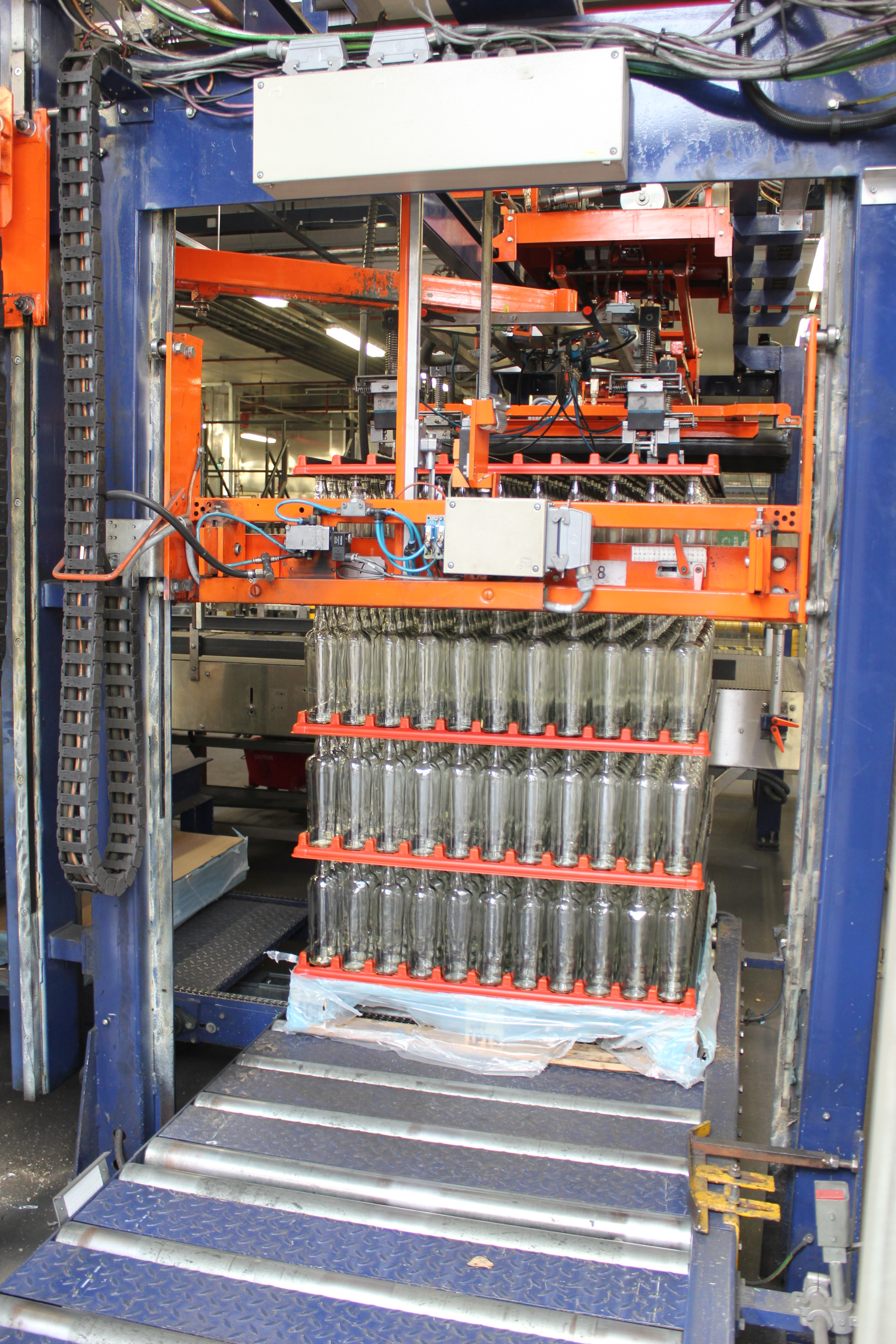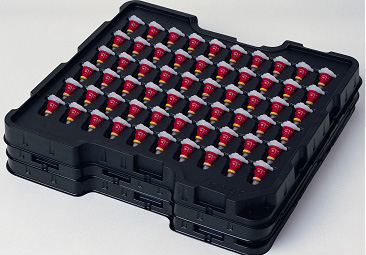 Transit Trays protective packaging
Single or multi-use transit trays are assembly trays that self-stack and have been perfectly designed for easy handling and collation of all awkward components parts.
They are cleverly designed to protect your products during the transportation process between factories right up to the point of shelving.
Secure transit packaging
Transit trays are purpose-designed for our clients and customers to offer maximum protection for unpackaged products, common items such as electricals, electronic components and automotive products.
Plastics By Design Ltd offer bespoke trays that provide numerous advantages compared to conventional packaging as it doesn't require assembly, it offers no potential fibre contamination and the capability to re-use and recycle it as many times as possible over time.
Additionally, our designers produce the trays to stack perfectly and leave plenty of space for saving storage.

Contact us today and get in touch with our packaging professionals for a free quote. We offer our services to clients who desire robust, trusted packages and trays for their materials and products.
Handling Efficiency
There are many advantages to using vacuum-formed trays to improve your project's productivity and efficiently handle your products or items.
Light Weight
Vacuum-formed packaging inserts are incredibly lightweight, meaning they do not significantly impact the ease of handling the container or exterior tote nor impact overall safety.
Layers
You can also layer your components within the tote tray to provide further productivity in your industry or company as you increase the number of parts you are moving during a trip or shipping journey.
Removable Sections
Components can also be easily removed whilst maintaining their overall shape and retaining all contents inside the tray.
Vacuum-formed trays offer fantastic protection suitable for all kinds of specific components or parts. You can also layer outer containers for the same purposes. The design in and of itself means the parts nest when not in use, allowing for more efficient transits and saving storage space.
Our clients can also effectively mould the vacuum-formed trays we supply. You may add batch numbers or parts to them alongside other necessary or significant information to aid your items on the production line.

Tooling and sampling costs are often much higher than plastic division sets or comparable foam dunnage; however, vacuum-formed trays are ideal for those companies or customers with higher volume requirements due to their low unit costs.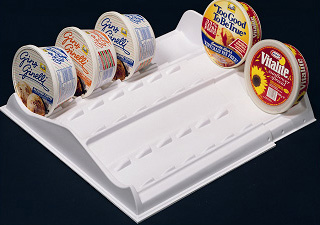 Damage protection
One of your priorities when searching for packaging trays and materials is minimising any potential damage that could occur during the shipping process. There are many apparent benefits of reducing the potential for harm when it comes to your products or components.
However, eliminating wastage, minimising the amount of stock that must be replaced, repaired or rejected overall helps you reduce your costs, increase your profit, and positively assist your business reputation. It would be not very good for businesses to receive news that when your package arrived at the store or to a hopeful customer, it wasn't in a useable or good enough condition.
When the quality of your products is at a high standard, more customers are likely to invest.
The final benefit to consider is that vacuum-formed trays are chemical and water-resistant and easily cleaned due to being manufactured from plastic materials. Such a thing is fantastic for reusability and enhances its level of protection.
Faulty products can often leak fluids like oils or other substances. In contrast, the vacuum-formed tray keeps all liquids contained, preventing any spillage or contamination of other products or parts inside its container, which is also much better for the environment.
Custom vacuum formed trays
Whilst it is entirely possible to source vacuum-formed trays with standard recesses or pockets, the genuine benefits of vac-formed inserts are in its wide range of available customisation options to choose from.
Our team of professionals can closely modify the shape of the recesses or pockets to fit any product or a specific part. Such a thing offers further protection by minimising any potential movement as solidified during transit or handling.
Similarly to this, our experts can alter and adjust any vac-formed packaging recess layout to match any items for optimum efficiency whilst handling the tote or tray.
Vaccum-formed tote trays provide a wide range of personalisation options, including material type, stacking features, numerous colours and many more.
Stacking lugs allow several layers of the product to stay contained in a single tote and nest to free up storage space when they are not constantly used.
Our use of multiple different material colours allows you to select vacuum-formed packaging and trays that suit your company or small business branding. It is helpful to forget this stage when investing in
Our team can partake in the additional moulding of part numbers, labelling or instructions to assist outsiders in distinguishing your industrial products.

Finally, our qualified professionals can create an anti-static tray using ESD safe products and materials. ESD materials are an excellent solution for secure storage of your machines, electronics and products, and safe handling. They also work incredibly well with GWP's conductive products.
Vacuum Formed Transit Trays
Transit trays are self stacking assembly trays designed for transporting and handling parts. They are made to protect products during shipping between manufacturing facilities or the end-user. Transit trays are designed to offer maximum protection to the unpacked item.
They are usually used for automotive/electrical/electronic components. These are also used throughout food, cosmetic and clinical applications industries. This safety packaging is purpose-designed for items en route. They are used for all types of components, from heavy-duty auto parts to precision made medical equipment.
Plastic transit trays are purpose-designed to house your items or elements and can be:

For single or multi-use
Manufactured to be stackable during use or nestable for storage space
Resistant to oil and chemicals
Light-weight and self-stacking
Flexible - i.e., protective or beneficial just as logistical help.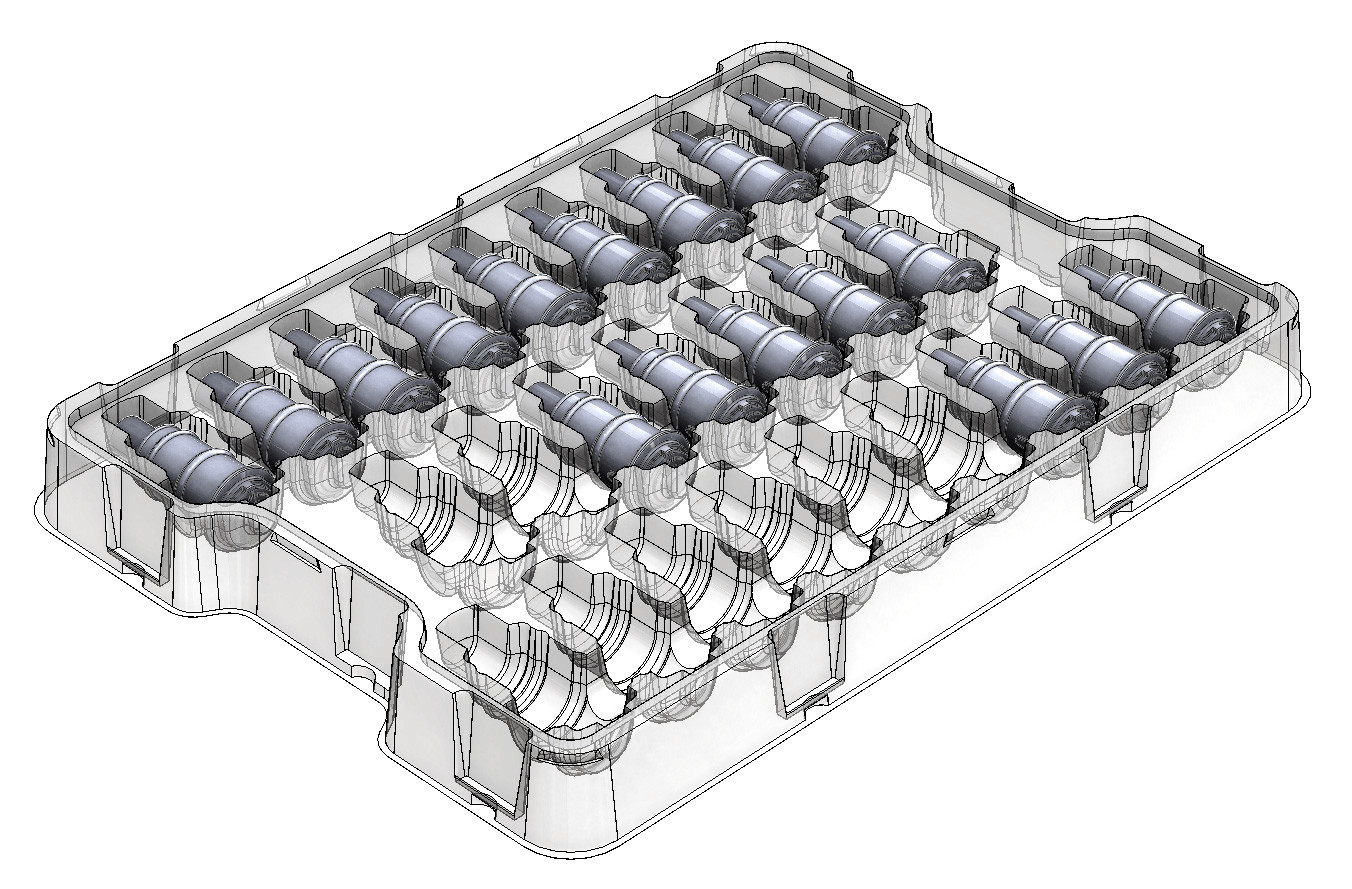 Plastics By Design Ltd have been specialists in vacuum forming and its numerous approaches for different years.
The versatility of vacuum forming is evident, as are expense effectiveness and speed of production. We can also generate prototypes swiftly and precisely before complete manufacturing tooling. Bespoke trays offer numerous advantages over standard packaging. There is no set-up needed, no fibre contamination and the capability for re-use and recycling. Furthermore, our professionals created the trays with the capability to stack for room-saving storage.
The density of products differs from 500 microns for lightweight products. They can be produced as thick as 6mm PS/PE for heavy-duty applications. Oil and cleaning agent resistant materials can be utilised when trays have to be cleaned after use. Trays can be engraved with identification codes or published, using our print systems to control batches.
They are additionally recyclable. So transit trays do not use unnecessary energy. Transit trays can consequently assist you in meeting ISO 9002 needs.
Purchasing quality plastic trays offers:
Better collation
Fewer breakages in transit
Better stock control
Reduced space and shipping costs

Easier handling of awkward components
Less packaging waste
These trays are perfect for holding goods in position during transit. It could also be excellent for moving the products internally' i.e. assembly line and stores areas or on the surface for forwarding delivery to customers. The trays can be single or multi-usage and can be produced to be stackable during use and nest-able for storage space if needed.
Get In Touch
If you would like find out more about our vacuum formed and pressure formed products, then get in touch using the information below: