Protective Packaging
Products are shipped out on a daily basis. Their parcels, as well as packages, are the containers that carry them from here to there, yet they ought to not be misinterpreted for protective packaging. Safety product packaging is designed deliberately to secure mailed items from any physical damages. In transportation, packages are subject to dropping, rough handling as well as movement from transport vehicles. Packaging plays a vital function for confining or safeguarding products for distribution, storage space, sale, and also usage.

Types of Packaging
Primary packaging: The material that initially envelops the item and holds it.
Our in-house design team uses the latest in 3d modelling software application enabling them to establish innovative product packaging options. The team can produce layouts with varying designs relying on the customer requirements. These consist of 2D technical illustrations used for heat sealing profiles and automated packing lines in addition to 3D image realistic graphic images rendered with the product. Working closely with local toolmakers allows us to supply a fast turnaround on prototyping and tooling.
At Plastics By Design, whatever it is you require, be it difficult thick sheet parts or thin sheet product packaging, we can provide it to you. With our 3D CAD capabilities, we could develop concept designs that can be used to develop prototypes, and also eventually, a production tool.
We create various sorts of plastic packaging from protective packaging to Transit Trays. We have invested in totally automated pressure forming machines for thin gauge forming. This includes carton inserts, blisters, clampacks, transit trays, protective packaging and disposable trays.
We are an environmentally sensitive business, dedicated to using recycled products when possible. We will recycle where feasible and also minimise waste through precise production methods.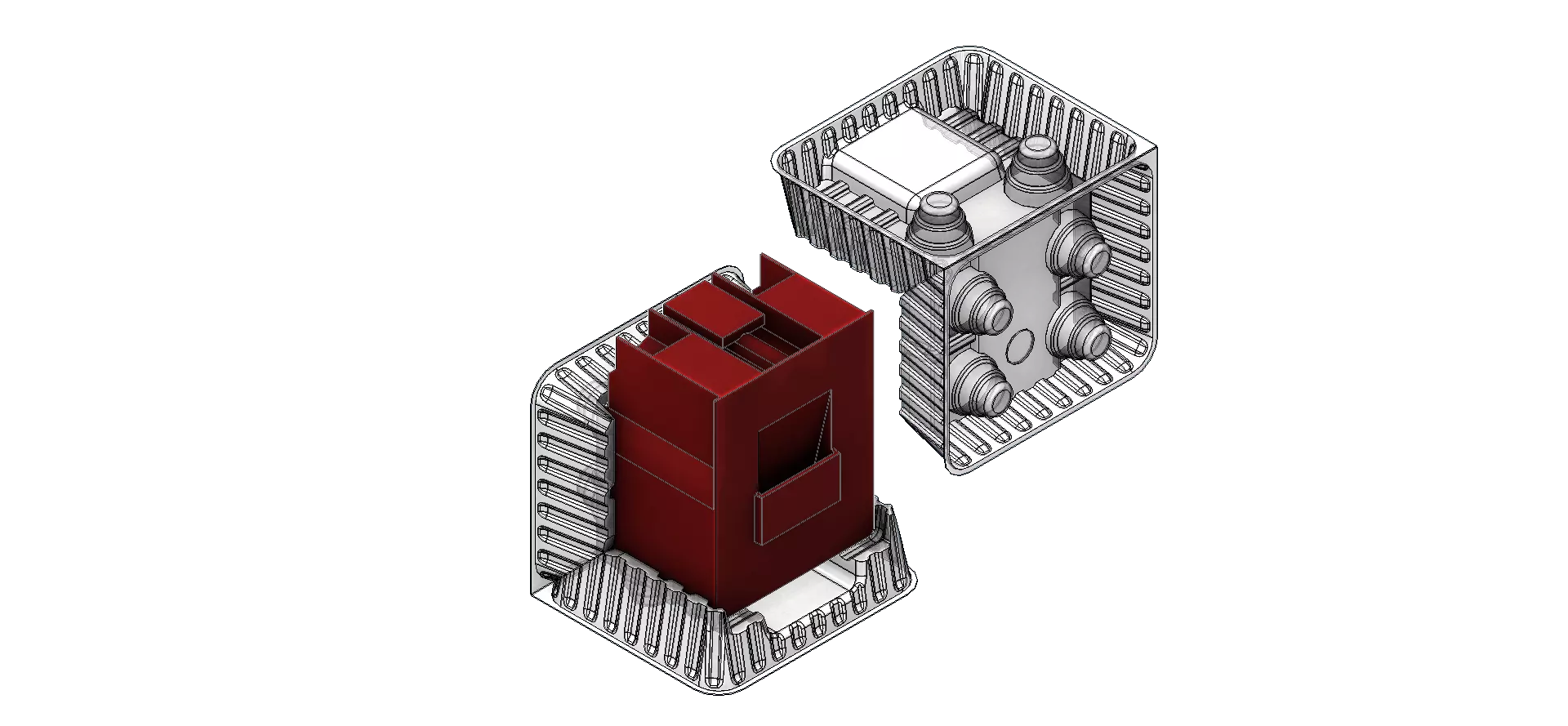 Get In Touch
If you would like find out more about our vacuum formed and pressure formed products, then get in touch using the information below: