Vacuum Forming and Pressure Forming
Forming The Future today
Our long background in thermoforming makes us your first choice for vacuum forming and pressure forming. Our team has the expertise and skill required to offer an effective and high quality service. We can oversee the entire process. From the preliminary design to the end product we are here to ensure high quality. All our products are created with the attention to detail that assures your needs are met.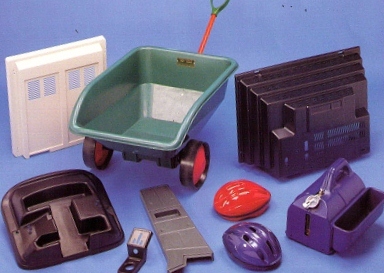 Thermoforming is a plastic fabricating procedure. This involves heating sheet plastic and forming it over a male or female mould. Plastics by Design Ltd offer both standard kinds of thermoforming procedures - vacuum forming and pressure forming. These procedures make plastic thermoforming a broad and diverse plastic forming procedure as has over 35 years experience in the thermoforming industry.
Vacuum Forming

Twin Sheet Moulding


Tooling and Design



Pressure Forming

Protective Packaging
Thermoformed plastics are ideally suited for many industries. These include consumer products, automotive industry, product packaging, retail and display, sports and recreation, electronics, and commercial applications.
One of the most useful facets of thermoforming is its reduced tooling and engineering prices. It also offers a quick turn-around time. This makes thermoforming or vacuuforming excellent for model development and low-volume production.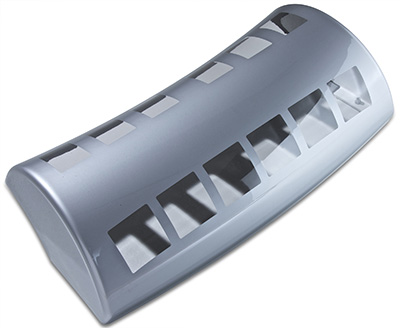 Plastics By Design Ltd are based in Wiltshire but can provide our vacuum and pressure formed products throughout the UK. Call 01380 827 022 to find out more about our plastic formed products.
Vacuum Formed Plastic
This is among the most used approaches to handling plastic products. Vacuum formed items are part of our lives and play a major part in our daily functioning.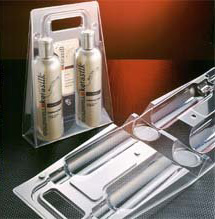 The process involves heating a plastic sheet till soft and then curtaining it over a mould. A vacuum is applied drawing the sheet right into the mould. The sheet is after that expelled from the mould.
In its advanced methods, the vacuum forming process makes use of sophisticated heat controls. These heat controls can be pneumatic or hydraulic. This makes it possible for higher production rates and even more in-depth vacuum created applications.

A sheet of plastic product is warmed to pliability, then pushed onto a 3D mould by vacuuming out the air in between the sheet, and the mould.

Common uses :
Point-of-Purchase Displays
Protective Packaging

Recreational Vehicles

Vending machines

Fitness Equipment

Transit Trays
Equipment Enclosures and Covers

Automotive

Dunnage Material Handling Trays & Pallets

Call 01380 827 022 to find out more about our vacuum formed and pressure formed products. Plastics By Design Ltd are based in Wiltshire but can provide our plastic formed products throughout the UK.
Pressure Forming
Pressure forming is an innovative variation of the vacuum forming process. This utilises air pressure during forming to help enhance the detail on the mould. The stress used is around 5 times more than with vacuum form processes. This makes it feasible to obtain highly specified attributes at close tolerances.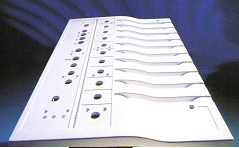 Advantages :
Sharp edges

Tight corner radii

Multiple-textured surfaces


Better control of wall thickness for structural integrity
Embossed lettering and other fine surface detail

Under cuts and reverse drafts
Common uses :
Medical Equipment
Transit Trays

Vented Equipment Enclosures

Control Pads
Detailed Components

Scientific Instruments
Protective Packaging
Office Equipment

Control Panels

Multi-Part Assemblies

Call 01380827022 to find out more about our
vacuum formed and pressure formed products.